New Laws for HGVs in Greater London for 2020
Year on year, road safety becomes more of a priority for us all. In congested areas, it is becoming increasingly important to protect road users from dangerous incidents, many of which are preventable and caused by visibility issues in antiquated vehicle designs. Here's how HGVs will be affected by new laws during 2020…
Driving laws are changing
From 26 October 2020, all HGVs more than 12 tonnes (GVW) entering or operating in Greater London will need to hold a valid HGV Safety Permit. Vehicles without a permit or that fail to reach the standards set to receive the permit will be subject to penalty charges.
This standard builds upon previous self-regulatory schemes such as FORS and CLOCS which have achieved success in bringing older vehicles up to a higher safety specification.
The good news
Thankfully, achieving the standard isn't an impossible feat. To meet it, vehicles with inherently poor visibility due to their design can be upgraded with a checklist of technology known as its 'safe system'. This system includes aftermarket products that are available right now, including camera monitoring systems, nearside sensor systems and left-turn warning alarms.
And the best part? You can begin to improve the safety equipment of your HGVs right away – there's no need to wait – and you'll be in the best position when you need to apply for a permit. Drivers with better DVS ratings (3-5 stars) will receive the maximum ten-year permit so there's an incentive to aim high and achieve the best possible standard to future-proof your HGVs.
Use #DVSReady to join the conversation
Get your safety system up to speed
How much tech you'll need all depends on the current 'direct vision' rating of your vehicle which relates to the driver's ability to see up ahead and to the nearside/blind spots.
This
is communicated as a star rated from zero (poor) to five (excellent)
. Vehicles must achieve a rating of at least one star to apply for the permit.
Vehicles rated zero stars for direct vision
must be fitt
ed
*
with the following upgrades to apply for the HGV permit:
Mirrors

fitted to the nearside and front of the vehicle (Class V and Class VI respectively)

Under-run

sideguards

fitted to both sides of the vehicle (except where this is impractical or impossible)

External pictorial

stickers and markings

to warn vulnerable road users of hazards around the vehicle

A

nearside

sensor system

that alerts the driver to the presence of a vulnerable road user

Audible

left-turn warning alarm

shall be fitted to warn vulnerable road users

A fully operational

camera monitoring

system

fitted to the nearside of the vehicle
*Some exemptions do apply. Please visit tfl.gov.uk for more information
Keeping you safe with aftermarket tech
As a brand of industry-leading manufacturer and distributor AAMP Global, Echomaster products are valuable assets to companies around the world and can be found fitted to vehicles of every type. Echomaster specialises in solutions for vehicles with lower-level safety specifications and provides vital upgrades to keep drivers, pedestrians and other road users safe.
Find out more about the full range of products available through EchoMaster and get in touch today to find out how we can get your fleet #DVSReady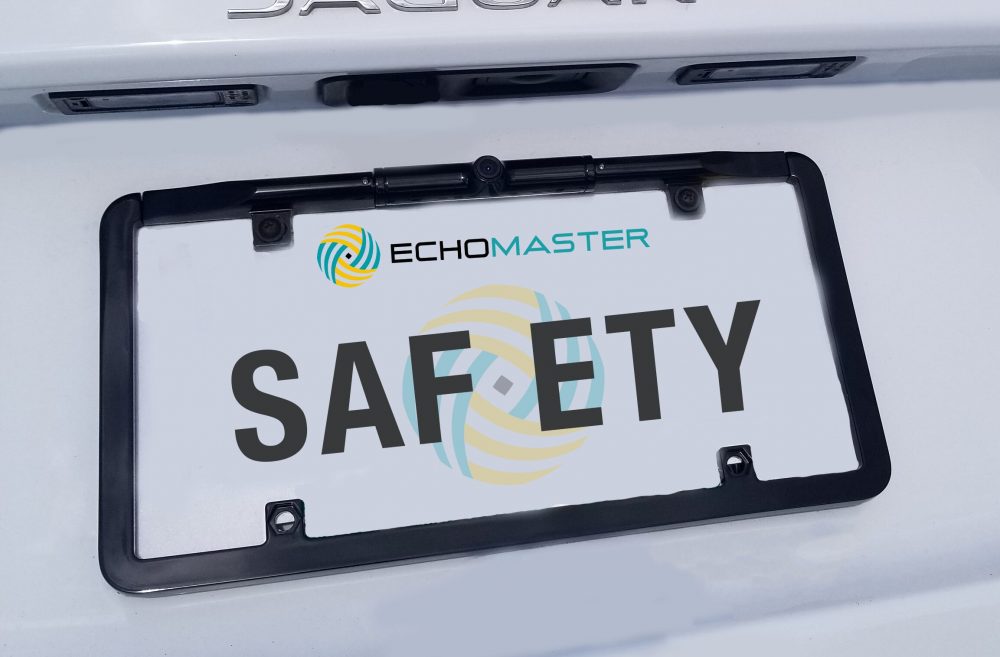 ---
Head on over to echomaster.com and find out more about our range of safety solutions